UNM Stuttering Lab
People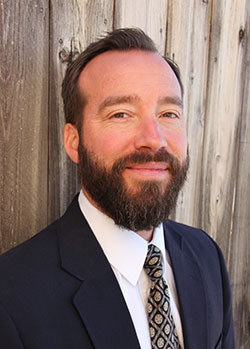 Students
Christie Duhigg
Katy Ferguson
Amanda Ortiz-Alvarez
Topics Studied
The research being done in the UNM Stuttering Lab touches upon several areas of developmental stuttering.  We are working from the perspective that there are neurodevelopmental deficits within the speech production systems of people who stutter (PWS) which leads to an increased likelihood that fluent speech will be interrupted by involuntary disruptions (stuttering).  We also assume that nonspeech related factors (e.g. social context, emotional arousal, anticipation) are capable of interating with the speech production system to further increase the likelihood of stuttering.  The goals of the UNM Stuttering Lab are to gain a better understanding of both the deficts in the speech production systems of PWS and the mechanisms by which nonspeech factors are capable of interacting with the speech production system.  To achieve these goals we take a multidimensional approach in which behavioral experiments, computational modeling, neuroimaging, and neural stimulation are utilized. 
Current Projects
The effects of autonomic arousal and anticipation on speech production in people who stutter.  Study participants speak in varying contexts while we record physiologic correlates (heart rate, respiration and skin conductance) of emotion and anxiety.
Neural correlates of speech production in adults who stutter.  Study participants will take part in several brain imaging protocols at the MIND Reseach Network.   This study involves a single visit that lasts approxiamtely 3 hours.  Click here for a flier with more study details.
If you are interested in participating in any of the studies in our lab please email stuttering@unm.edu or call 505-277-7003.
Speech Monitor
Free altered auditory feedback software. In 2007, Rick Arenas developed software for using delayed auditory feedback (DAF) and frequency altered feedback (FAF) on a PC. This software was previously offered as a free download from speechmonitor.org. The software can now be downloaded for free at this website. The software only works on a PC (sorry Mac users) and you need to use headphones and a microphone (the microphone within a laptop will work but an external microphone is best). The software is also capable of making audio recordings so that you can compare speech production with and without altered auditory feedback. The download provides a zipped folder with the software and accompanying files. You simply have to unzip the folder and click on the SpeechMonitor.exe file. For the Speech Monitor to work it is necessary that the speechmonitor.exe file stay in the same folder as the other files that come in the zipped folder. If you are using a 64 bit computer there is one extra component that needs to be installed before the software will work. There are instructions within the download that describe how to get it working on a 64 bit computer. Click here to download the software.
Selected Publications
Arenas, R. M., Shoemaker, J., & Phillips, J. (2018). High prevalence of pineal cysts in adults who stutter. Brain and Language, 177-178, 18-22. https://doi.org/10.1016/j.bandl.2018.01.006
Arenas, R. M., Walker, E., & Oleson, J. (2017). Developmental stuttering in children who are hard of hearing. Language Speech and Hearing Services in Schools, 48(4), 234-248. http://doi.org/10.1044/2017_LSHSS-17-0028
Arenas, R. M. (2017). Conceptualizing and investigating the contextual variability of stuttering: The speech and monitoring interaction (SAMI) framework. Speech, Language and Hearing, 20(1), 15–28. https://doi.org/10.1080/2050571X.2016.1221877
Arenas, R. M., & Zebrowski, P. M. (2017). The relationship between stuttering anticipation and verbal response time in adults who stutter. Speech, Language and Hearing, 20(1), 1–14. https://doi.org/10.1080/2050571X.2016.1201346
Tumanova, V., Zebrowski, P. M., Goodman, S. S., & Arenas, R. M. (2015). Motor practice effects and sensorimotor integration in adults who stutter: Evidence from visuomotor tracking performance. Journal of Fluency Disorders, 45, 52–72. http://dx.doi.org/10.1016/j.jfludis.2015.04.001
Arenas, R. & Zebrowski, Z. (2013). The effects of autonomic arousal on speech production in adults who stutter: A preliminary study. Speech, Language and Hearing, 16:3, 176-185. http://dx.doi.org/10.1179/2050572813Y.0000000011
Arenas, R., Zebrowski, P., & Moon, J. (2012). Phonetically governed voicing onset and offset behavior in preschool children who stutter. Journal of Fluency Disorders, 37, 179-187. http://dx.doi.org/10.1016/j.jfludis.2012.04.001
Zebrowski, P. & Arenas, R. (2011). The "Iowa Way" revisited. Journal of Fluency Disorders, 36, 144-157.http://dx.doi.org/10.1016/j.jfludis.2010.08.001
Links and Resources