Janet Patterson, Ph.D., CCC-SLP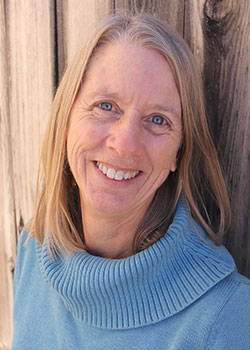 Professor Emerita
Email: 

Phone: 

(505) 277-4453

Interests: 

bilingualism, child language development, culturally and linguistically diverse (CLD) populations, language assessment

SHS Lab: 
Profile:
Dr. Patterson has a bachelor's degree in Speech and Hearing Sciences from the University of California at Santa Barbara, a master's degree in Communicative Disorders from the University of New Mexico, and a doctoral degree in Educational Linguistics from the University of New Mexico. Her research, teaching, and clinical expertise are in child language development and disorders. Dr. Patterson's research focus is language development and assessment of young bilingual children. Dr. Patterson's clinical experience includes working with children of all ages, from participating in interdisciplinary team evaluations for young children and their families, to assessment and intervention with middle school students, as well as supervising graduate students.
Recent/Selected Publications:
Patterson, Janet L. and Rodríguez, Barbara L., Eds. (2016). Multilingual Perspectives on Child Language Disorders. Bristol, UK: Multilingual Matters.
Patterson, Janet L., Rodríguez, Barbara L. & Dale, Philip S. (2013). Response to Dynamic Language Tasks among Typically Developing Latino Preschool Children with Bilingual Experience. American Journal of Speech-Language Pathology, 22, 103-112.
Patterson, Janet L. (2012). Teacher Perceptions of Preschool Children's Communication in a Bilingual Setting. Journal of Interactional Research in Communication Disorders, 3(1), 71-90.
Patterson, Janet L. & Pearson, Barbara Z. (2012). Bilingual Lexical Development, Assessment, and Intervention. In B. Goldstein (Ed.), Bilingual Language Development and Disorders in Spanish-English Speakers, 2nd edition (pp. 113-129) Baltimore, MD: Brookes.
Dale, P. and Patterson, J. (November 30, 2009). Early identification of language delay. In Encyclopedia on Early Childhood Development. http://www.child-encyclopedia.com/language-development-and-literacy/according-experts/early-identification-language-delay
Patterson, Janet L. & Rodriguez, Barbara. (2005). Designing assessments for multilingual children. In M. Ball (Ed.), Clinical Sociolinguistics, Oxford: Blackwell, 230-241.