Barbara Rodriguez, Ph.D., CCC-SLP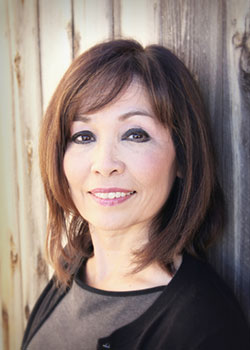 Professor
Department Chair
Email: 

Phone: 

(505) 277-9728

Office: 

Speech and Hearing Sciences 1325

Interests: 

bilingualism, culturally and linguistically diverse (CLD) populations, language assessment, language development

SHS Lab: 
Profile:
Barbara Rodriguez, Ph.D., is a Professor in the Department of Speech and Hearing Sciences at the University of New Mexico (UNM). She received a B.A. in Communicative Disorders from UNM, an M.S. in Speech-Language Pathology from UNM, and a Ph.D. from the University of Washington in Speech-Language Pathology. Dr. Rodriguez's research and teaching interests are in bilingual language acquisition and bilingual assessment. Her recent research has focused on language and literacy development in bilingual (English/Spanish), cultural and environmental influences on the language development of children from diverse backgrounds, and speech/language assessment and screening of bilingual children. She is a recipient of the ASHA Certificate for Special Contributions in Multicultural Affairs, an ASHA Diversity Champion, NMSHA Fellow, and NMSHA Honors of the Association.
Recent/Selected Publications:
Guiberson, M., & Rodriguez, B. (2016). Nonword repetition in Spanish-speaking toddlers with and without early language delays. Folia Phoniatrica et Logopaedica, 67: 253-258.
Sandilos, L. E., Lewis, K., Komaroff, E., Scheffner Hammer, C., Scarpino, S. E., López, L., Rodríguez, B., & Goldstein, B. (2015). Analysis of bilingual children's performance on the English and Spanish versions of the Woodcock-Munoz Language Survey-R (WMLS-R). Language Assessment Quarterly: An International Journal, 12, 386-408.
Guiberson, M., & Rodríguez, B. L. (2015). Accuracy of telehealth administered measures to screen language in Spanish-speaking preschoolers. Telemedicine and e-Health, 21, 714-720.
Guiberson, M., & Rodríguez, B. (2014). Rasch analysis of a Spanish language-screening parent survey. Research in Developmental Disabilities, 35, 646-656.
Guiberson, M. & Rodríguez, B. L. (2013). Classification accuracy of nonword repetition when used with Spanish-speaking preschool age children. Language Speech and Hearing Services in the Schools, 44, 121-132.
Rodríguez, B. L., & Guiberson, M. (2011). Using a teacher rating scale of language and literacy skills with preschool children of English-speaking, Spanish-speaking, and bilingual backgrounds. Early Childhood Education Journal, 39, 303-311. DOI 10.1007/s10643-011-0474-9