Philip Dale, Ph.D.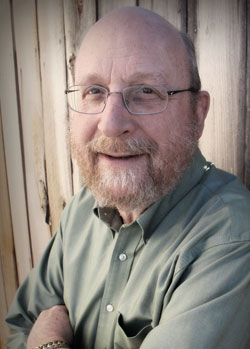 Professor Emeritus
Email: 

Phone: 

505-803-7435

Interests: 

child language development

SHS Lab: 
Profile:
Dr. Dale is Professor of Speech & Hearing Sciences at the University of New Mexico, and Visiting Professor at Kings College, London. He received a bachelor's degree in mathematics from the University of Chicago, and master's degrees in mathematics and communication sciences, and a Ph.D. in communication sciences from the University of Michigan. His research and teaching interests are in child language development and disorders. His recent research has focused on the assessment, causes and outcomes of early individual differences in language development, including language delay; the relationship of language development to early literacy development; evaluation of intervention for communicative disorders, and cross-linguistic studies of language development. He is a collaborator on the Twins Early Development Study, a large, population-based study of genetic and environmental influences on development, based at Kings College, London. Dr. Dale is a Fellow of the American Speech-Language-Hearing Association, and of the Association for Psychological Science.
Recent/Selected Publications:
Dale, Philip S., Tosto, Maria Grazia, Hayiou-Thomas, Marianne E., & Plomin, Robert (2015). Why does parental language input style predict child language development? A twin study of gene-environment correlation. Journal of Communication Disorders, 57, 106-117.
Dale, Philip S., McMillan, Andrew J., Hayiou-Thomas, Marianna E., & Plomin, Robert. (2014). Illusory recovery: Are recovered children with early language delay at continuing elevated risk? American Journal of Speech-Language Pathology, 23, 437-447.
Dale, Philip S., & Hayden, Deborah A. (2013). Treating speech subsystems in Childhood Apraxia of Speech with tactual input: The PROMPT approach. American Journal of Speech-Language Pathology, 22, 644-661.
Rescorla, L., & Dale, P. S., Eds. (2013).  Late Talkers: From Research to Practice. Brookes Publishing.
Dale, P. S., Harlaar, N., & Plomin, R. (2012). Nature and nurture in school-based second language achievement. Language Learning: Supplement 2, 62, 28-48.
Hayiou-Thomas, M. E., Dale, P. S., & Plomin, R. (2012). The etiology of variation in language skills changes with development: A longitudinal twin study of language from 2 to 12 years. Developmental Science, 15, 233-249.
Guiberson, M., Rodriguez, B. L., & Dale, P. S. (2011). Classification accuracy of brief parent report measures of language development in Spanish-speaking toddlers. Language, Speech, and Hearing Services in Schools, 42, 536-549.